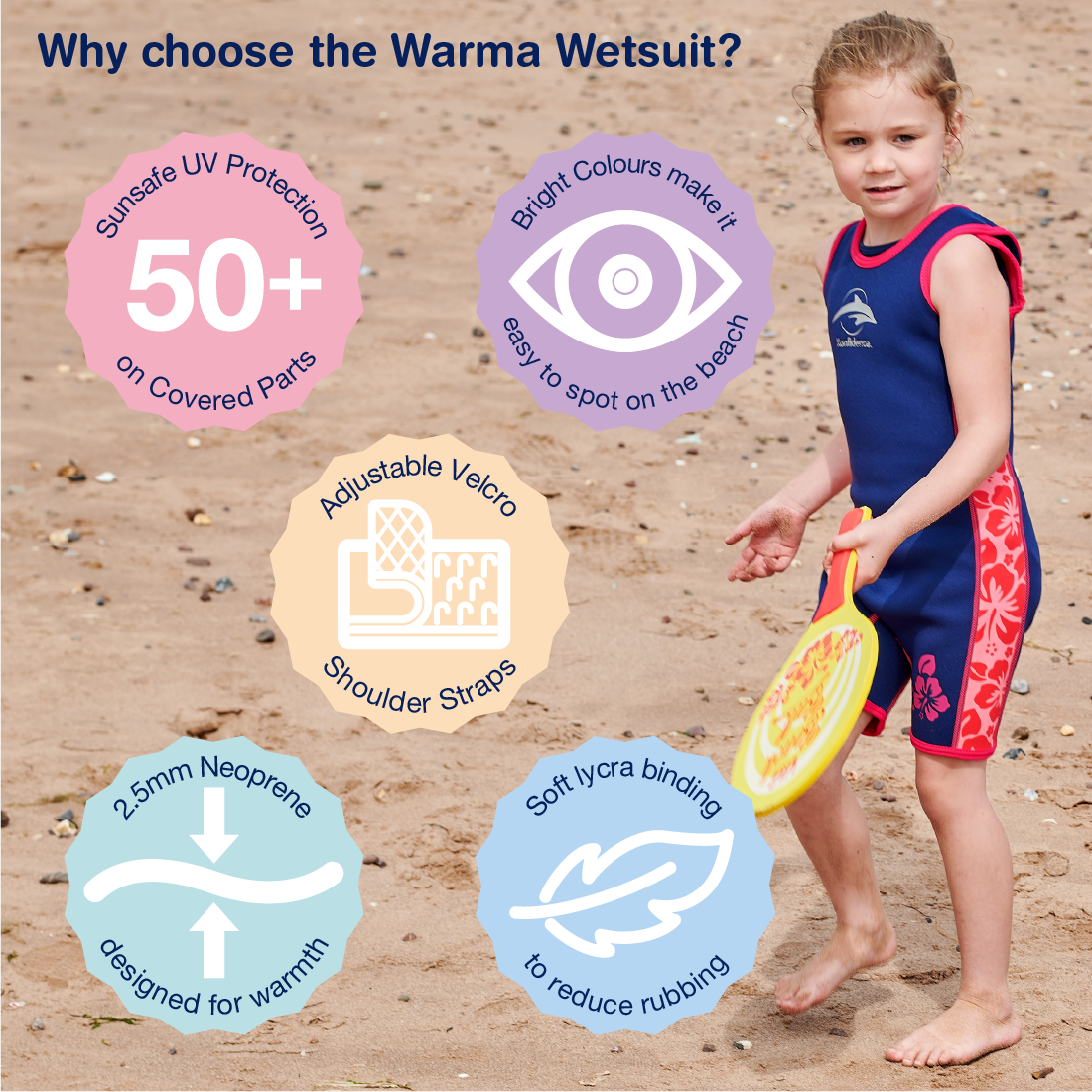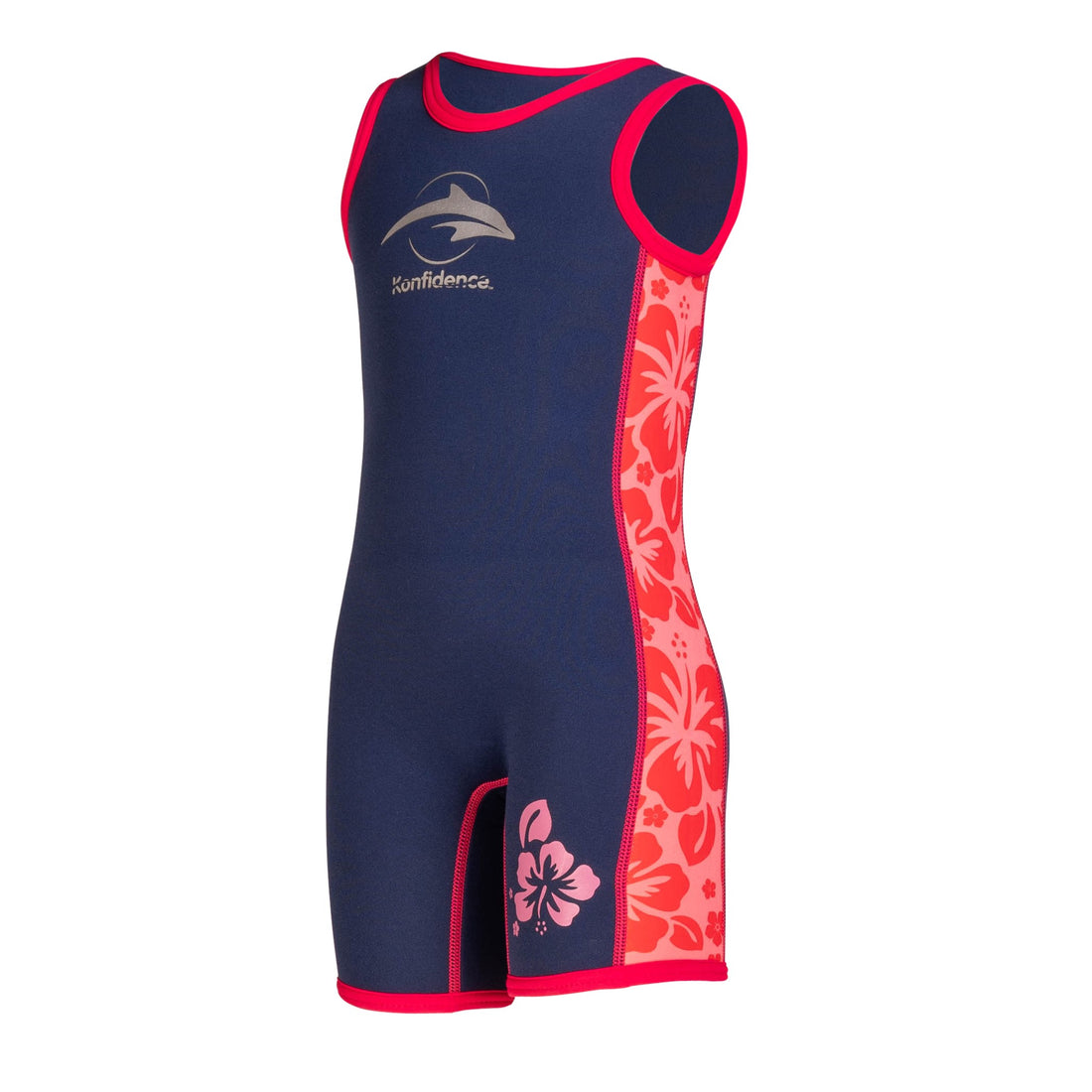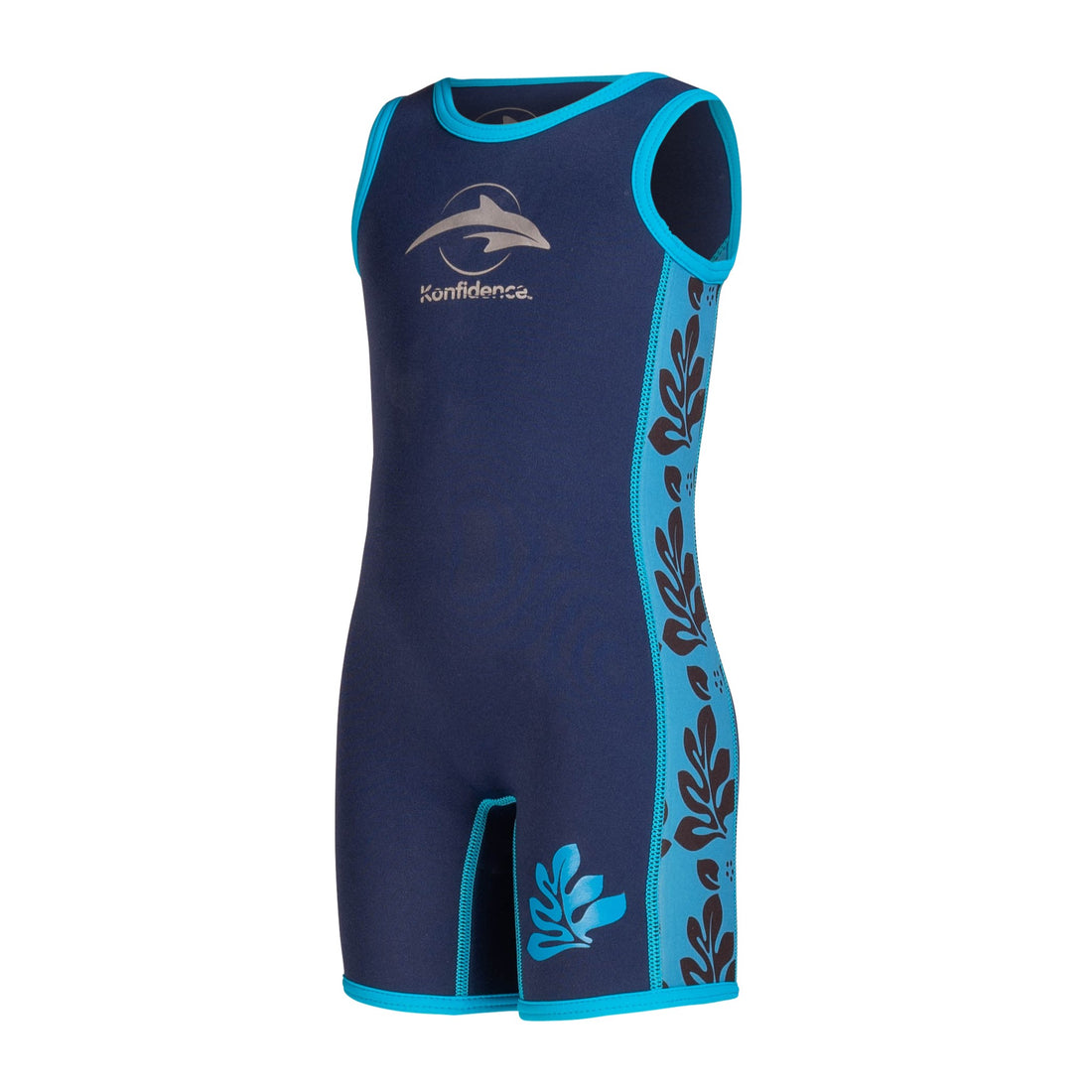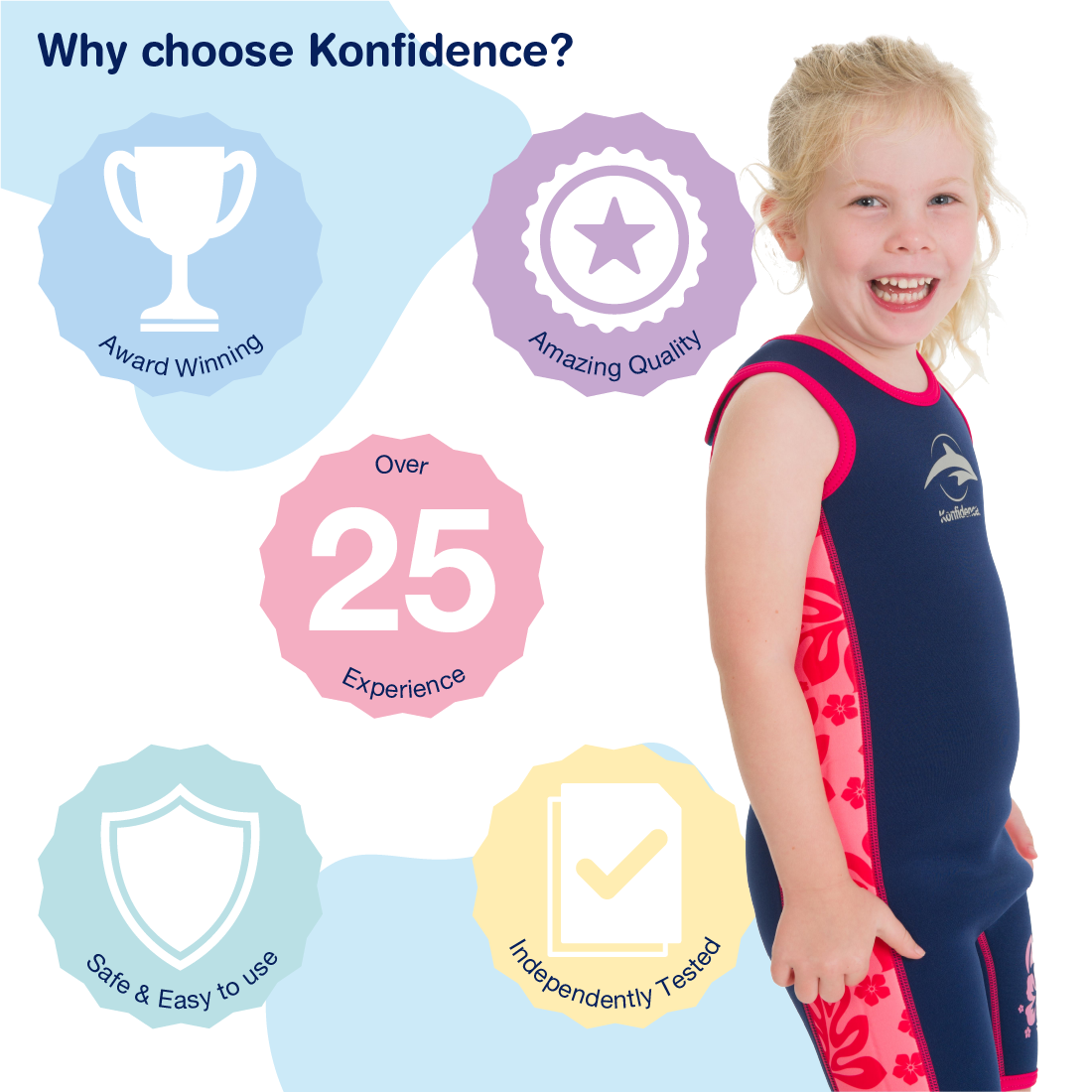 Ideal for the beach or the pool, The Konfidence Warma Wetsuits combine, quality, style and versatility. Whether you are looking to provide warmth for your little ones in a chilly pool or summer seas, our Warma Wetsuits provide the answer.
Made from 2.5 mm flexible neoprene specifically chosen to provide warmth in and out of the water. The short john design provides warmth around the torso and thighs, whilst retaining freedom of arm movement to allow swimming development.
The easily adjustable shoulder straps allow for growth and ensure a snug fit each time. Made with a high stitch rate flatlock stitching on all panels provides high tensile strength ridgeless seams, eliminating interior ridged seams which can lead to rubbing and irritation. Soft Lyrca binding is also used throughout for edging of panels around legs, arms and neck, to minimise the possibility of rubbing or irritation that can be caused by more abrasive edging materials such as nylon.
Our stylish Konfidence Warma Wetsuit also provides 50+ UV protection on all covered areas, perfect for those long summer days at the beach.
Key Features:
50+ uv protection: providing 50+ uv protection on covered areas. perfect for long summer days at the beach.

Made from 2.5mm thick neoprene: designed for warmth whilst still allowing for great freedom of movement for swimming.
Adjustable shoulder straps: giving room for growth and ensuring a snug fit everytime.
Soft lycra binding: used for the edging of all panels, around the legs, arms and neck, to reduce rubbing and irritation.
Bright colours: easy to spot on busy beaches.
Konfidence is a brand with over 20 years of experience in the children's buoyancy and swimming industry.
We are well known for our high quality products and innovative designs, but most of all for customer service.
Konfidence is leading the way and making huge strides in using as much recycled materials in our products as possible because we care about the enviroment.
We work closely with fantastic companies and charities like the Swimming Teachers Association and RNLI as we believe water safety and learning to swim are Life Skills
Konfidence uses a range of couriers and delivery companies to provide the best service we can for our customers.
For more information click below: