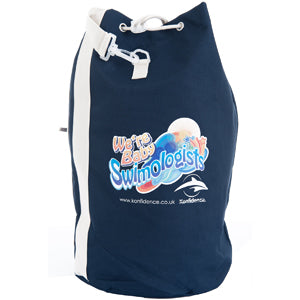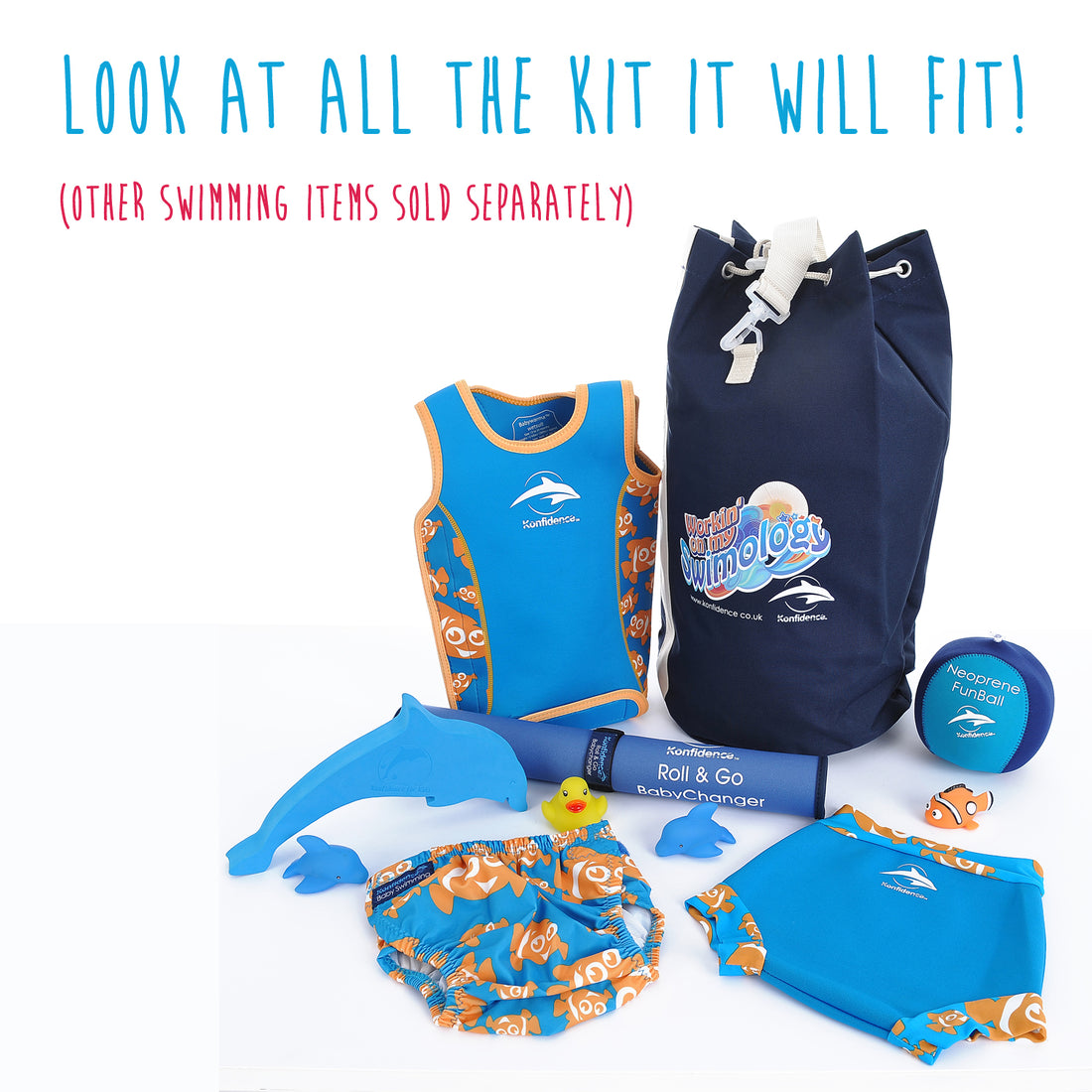 Due the success of our Swimologists programme over the last few years, we have introduced our own exclusive Swimology swim bags.
The duffle-style design with a large main compartment and cord drawstring closure makes the Konfidence swim bag the easiest bag to pack when going swimming. Made from a high quality water-resistant canvas with an adjustable strap, it can be worn on one shoulder or across the body.
To keep your valuables safe, the swim bag design also features a waterproof internal pocket and zippered side pocket. With a generous 28-litre capacity, it will hold everything you need to take you and your little one swimming – simply pull the cord, pop it on your shoulder and you're ready to go.
Dimensions: 30 x 49 x 30 cm (12 x 19 x 12 inches)
Konfidence is a brand with over 20 years of experience in the children's buoyancy and swimming industry.
We are well known for our high quality products and innovative designs, but most of all for customer service.
Konfidence is leading the way and making huge strides in using as much recycled materials in our products as possible because we care about the enviroment.
We work closely with fantastic companies and charities like the Swimming Teachers Association and RNLI as we believe water safety and learning to swim are Life Skills
Konfidence uses a range of couriers and delivery companies to provide the best service we can for our customers.
For more information click below: