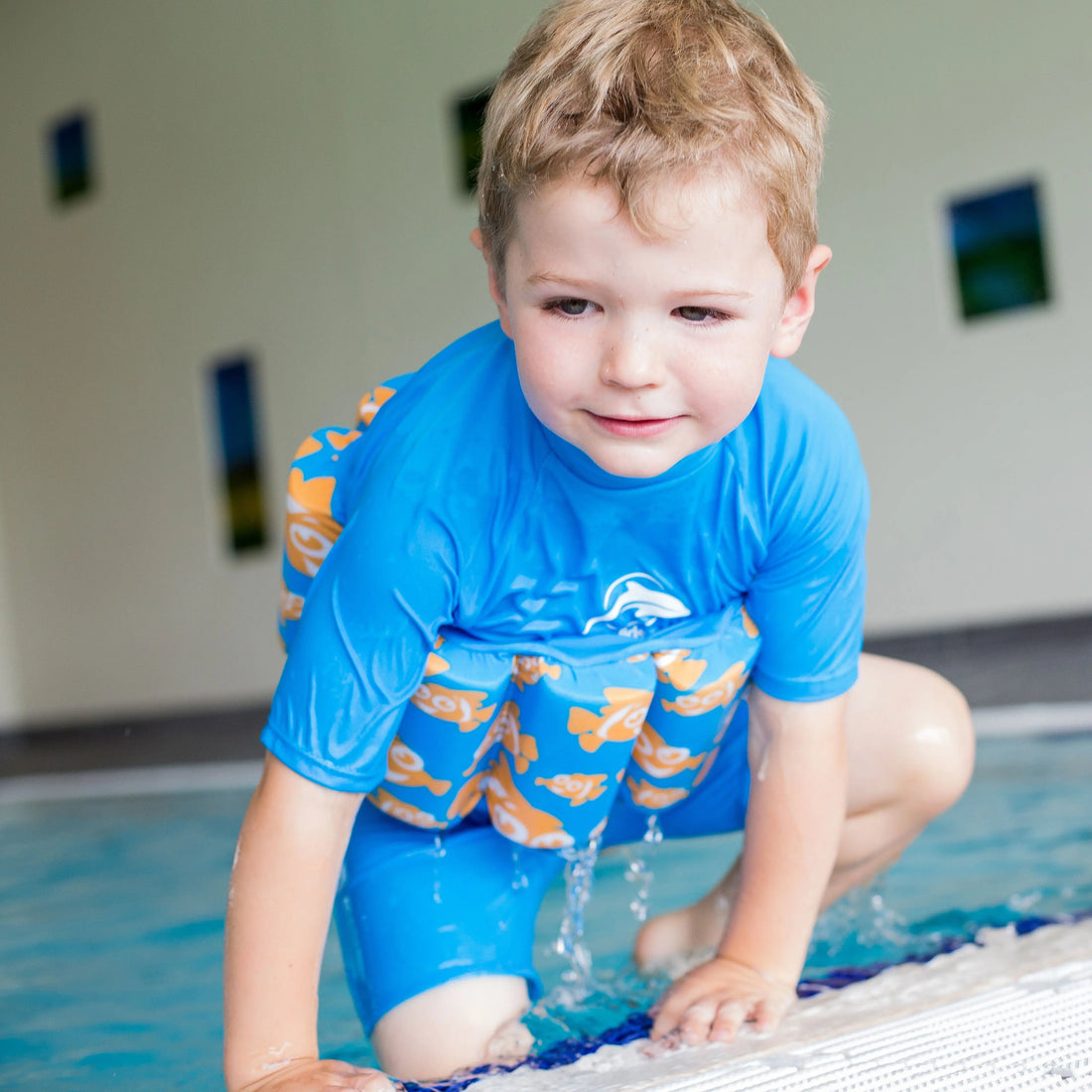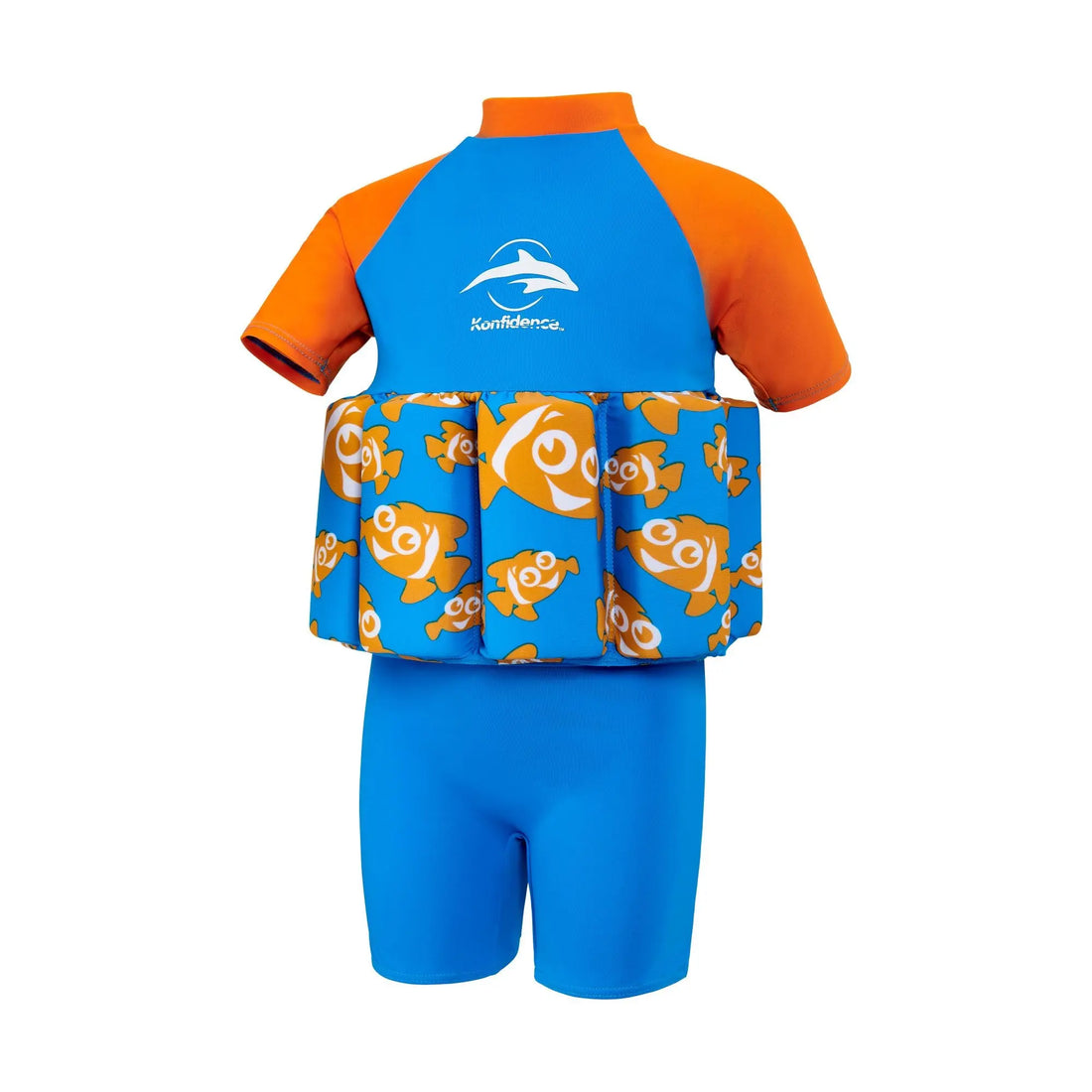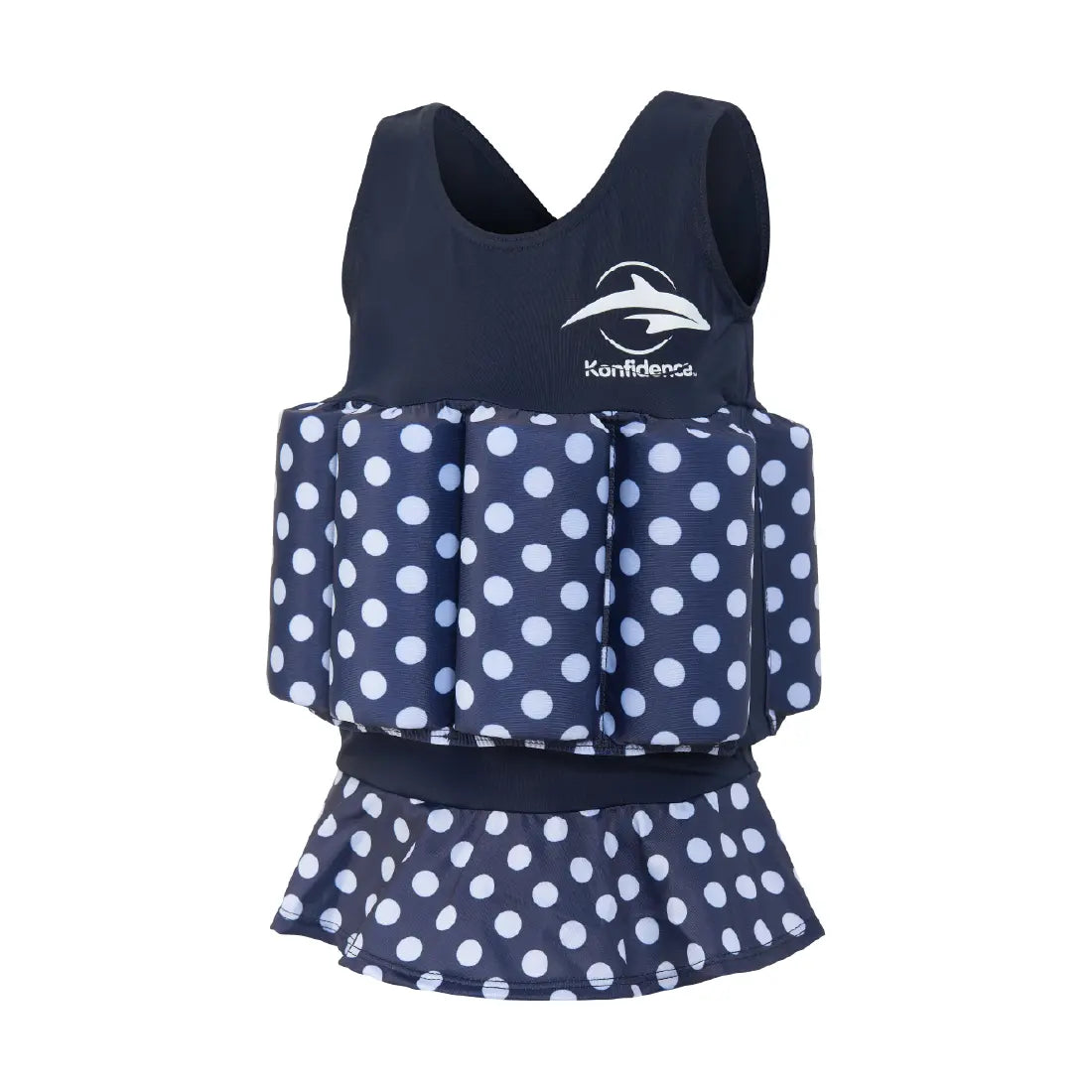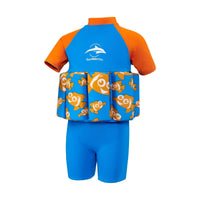 Our stylish and chic Konfidence™ Floatsuit is a premium all in one swimsuit with added buoyancy. The Floatsuit is lightweight, easy to use and helps gives your child confidence in the water and is perfect for the pool or the beach. It is also the only buoyancy swimsuit approved by Starfish Aquatics Institute - US and International swimming curriculum and awarding body.
The all-in-one swimsuit design comes with 8 removable floats making it easy to adjust the buoyancy level and tailor it to your child's needs. It offers 40+ UVPF on all covered areas so you can relax when having fun in the sun. The Floatsuit is made from quick drying, soft close-knit Lycra. It is easy to clean and the stretchy Lycra makes it easy to put on and take off your wriggly little ones.
The T-shirt top designs on selected styles of Konfidence™ Floatsuit offers 40+ UVPF across the shoulders and upper arms and comes with a zip on the back for ease of use.
Key features:
Stylish and fun designs.
Adjustable buoyancy.
40+UVPF on all covered areas. 
Used by parents and swimming teachers around the world.
The only buoyancy swimsuit approved by Starfish Aquatics Institute.
Quick Drying and easy to clean.
Lightweight and easy to pack.

Independently UKCA and CE tested and approved to EN13138-1-14.
Konfidence is a brand with over 20 years of experience in the children's buoyancy and swimming industry.
We are well known for our high quality products and innovative designs, but most of all for customer service.
Konfidence is leading the way and making huge strides in using as much recycled materials in our products as possible because we care about the enviroment.
We work closely with fantastic companies and charities like the Swimming Teachers Association and RNLI as we believe water safety and learning to swim are Life Skills
Konfidence uses a range of couriers and delivery companies to provide the best service we can for our customers.
For more information click below:
If wearing any buoyancy product for an extended period of time, in order to
prevent chlorine/salt water from potentially irritating skin, we recommend
wearing a rash guard or swimming costume underneath. This is particularly in
regards to children with sensitive skin.
Our buoyancy products are designed to assist in learning to swim. They will
gently tilt the wearer forward into a swimming position, to enable swimming
progression. When using the jacket for the first time, we do recommend holding the wearers hands and to provide support where needed, until the wearer
becomes used to the type of buoyancy provided.
The wearer should be encouraged to kick their legs and use their arms to
balance and propel themselves in the water.
1) Buoyancy aid's to swimming are designed to supplement a natural buoyancy not simply keep the wearer afloat.
2) They are not a life preserver and are not guaranteed to
prevent drowning.
3) Children must be supervised by a competent care giver at all
times whilst in the water.
We have ensured that our buoyancy products have been tested independently and approved to the latest UKCA and EU safety standard: EN13138-1 and accordingly are marked with UKCA & CE.