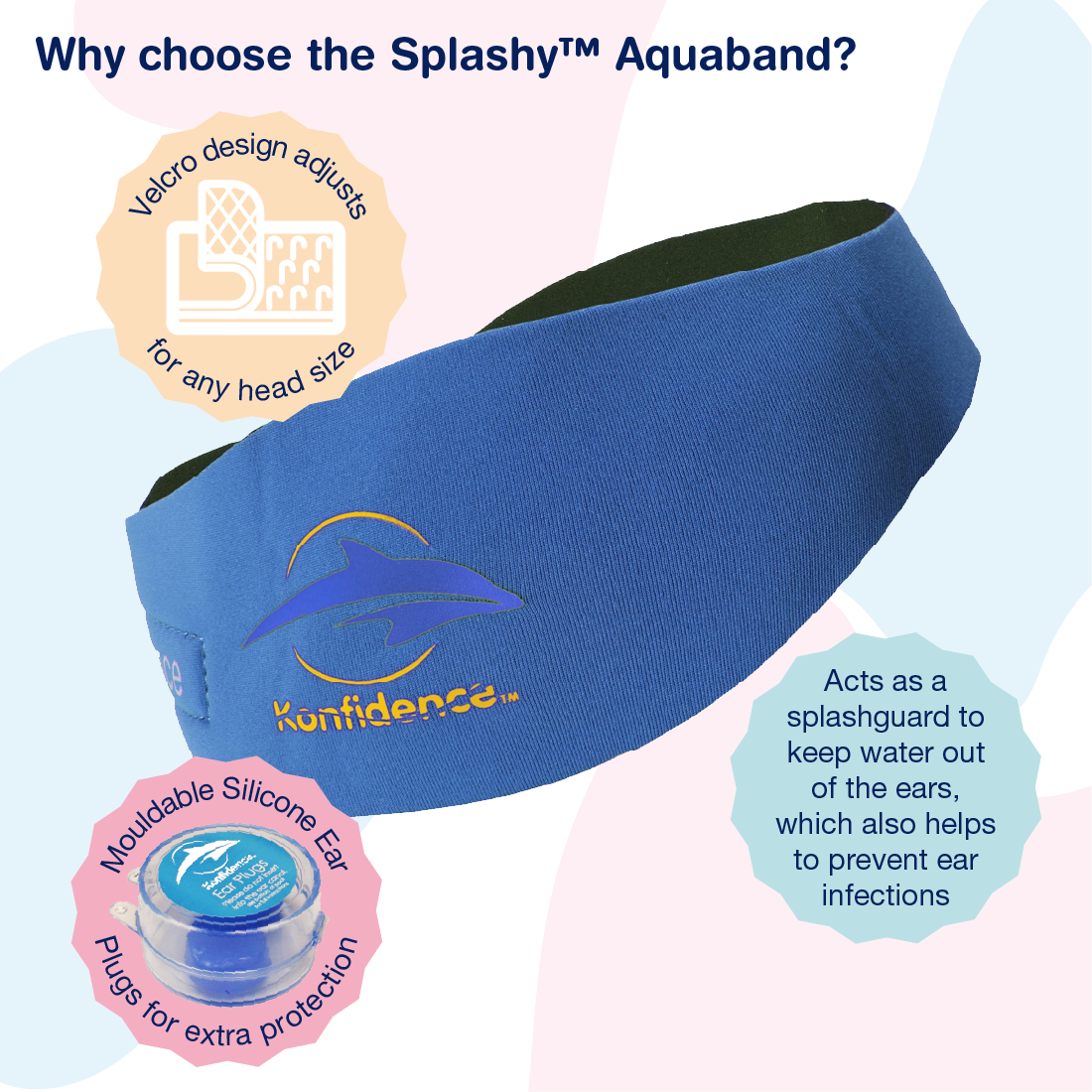 Young or old, not everyone likes getting water in their ears. That's why our Aquabands Swimming Ear Band are such a great idea. Available in a choice of three sizes – baby, child and adult – their Velcro design means that they can easily adjust to any size head, creating a snug fit.
The Konfidence Swimming Ear Band Aquaband acts as a great splash guard to keep water out of the ears as well as helping to prevent ear infections, such as glue ear.
They are supplied with mould-able silicone ear plugs to offer further protection if required and a handy storage case to keep them clean and safe when not in use.
Size guide

Baby - Head circumference up to 45cm/17.5in
Child - Head circumference up to 52cm/20.5in
Adult - Head circumference up to 58cm/23in
Konfidence is a brand with over 20 years of experience in the children's buoyancy and swimming industry.
We are well known for our high quality products and innovative designs, but most of all for customer service.
Konfidence is leading the way and making huge strides in using as much recycled materials in our products as possible because we care about the enviroment.
We work closely with fantastic companies and charities like the Swimming Teachers Association and RNLI as we believe water safety and learning to swim are Life Skills
Konfidence uses a range of couriers and delivery companies to provide the best service we can for our customers.
For more information click below: