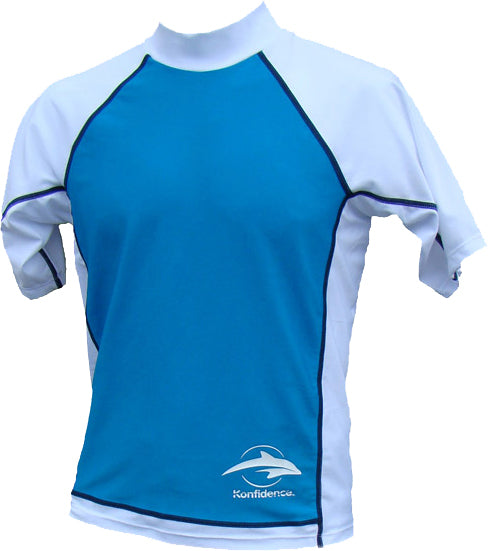 Perfect for use in the pool, the sea, on the beach or in the garden, our unisex rash vests and shorts are designed for comfort. With a 50+ UV rating they are already a firm favourite with swim teachers and adults wanting to cover up a little in the water.
Made from PBT material, used in high end sportwear and because of it extraordinary properties, it makes the perfect material for its unique benefits. Incredibly strong, PBT is perfect for a close body fit, and compared to Lycra it is proven to retain its shape for longer, is less prone to snagging and is far more chlorine resistant, it is also able to maintain a greater consistency in its UV protection rating over the life of its garment. Making this wonder material perfect for whatever you do.
Konfidence is a brand with over 20 years of experience in the children's buoyancy and swimming industry.
We are well known for our high quality products and innovative designs, but most of all for customer service.
Konfidence is leading the way and making huge strides in using as much recycled materials in our products as possible because we care about the enviroment.
We work closely with fantastic companies and charities like the Swimming Teachers Association and RNLI as we believe water safety and learning to swim are Life Skills
Konfidence uses a range of couriers and delivery companies to provide the best service we can for our customers.
For more information click below: