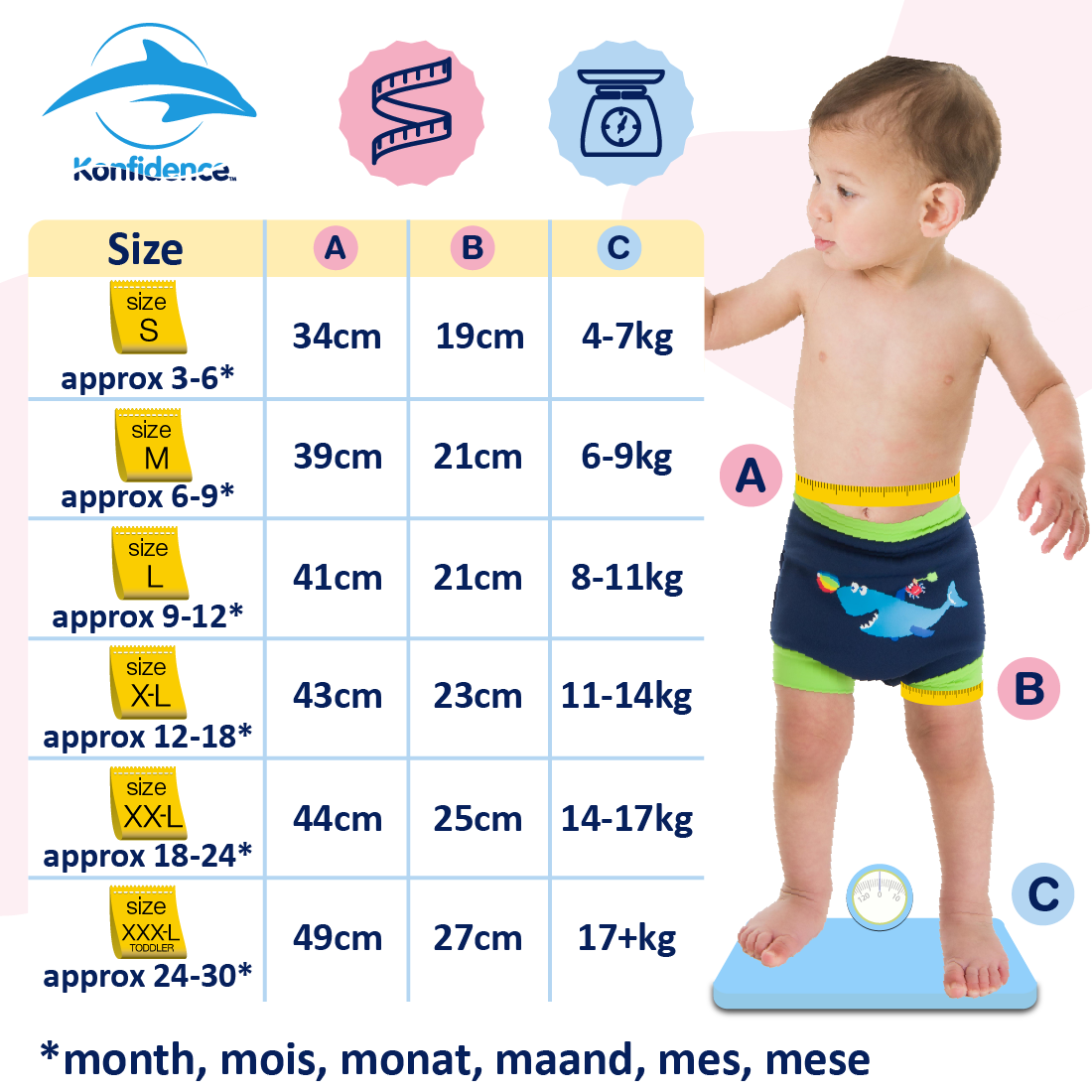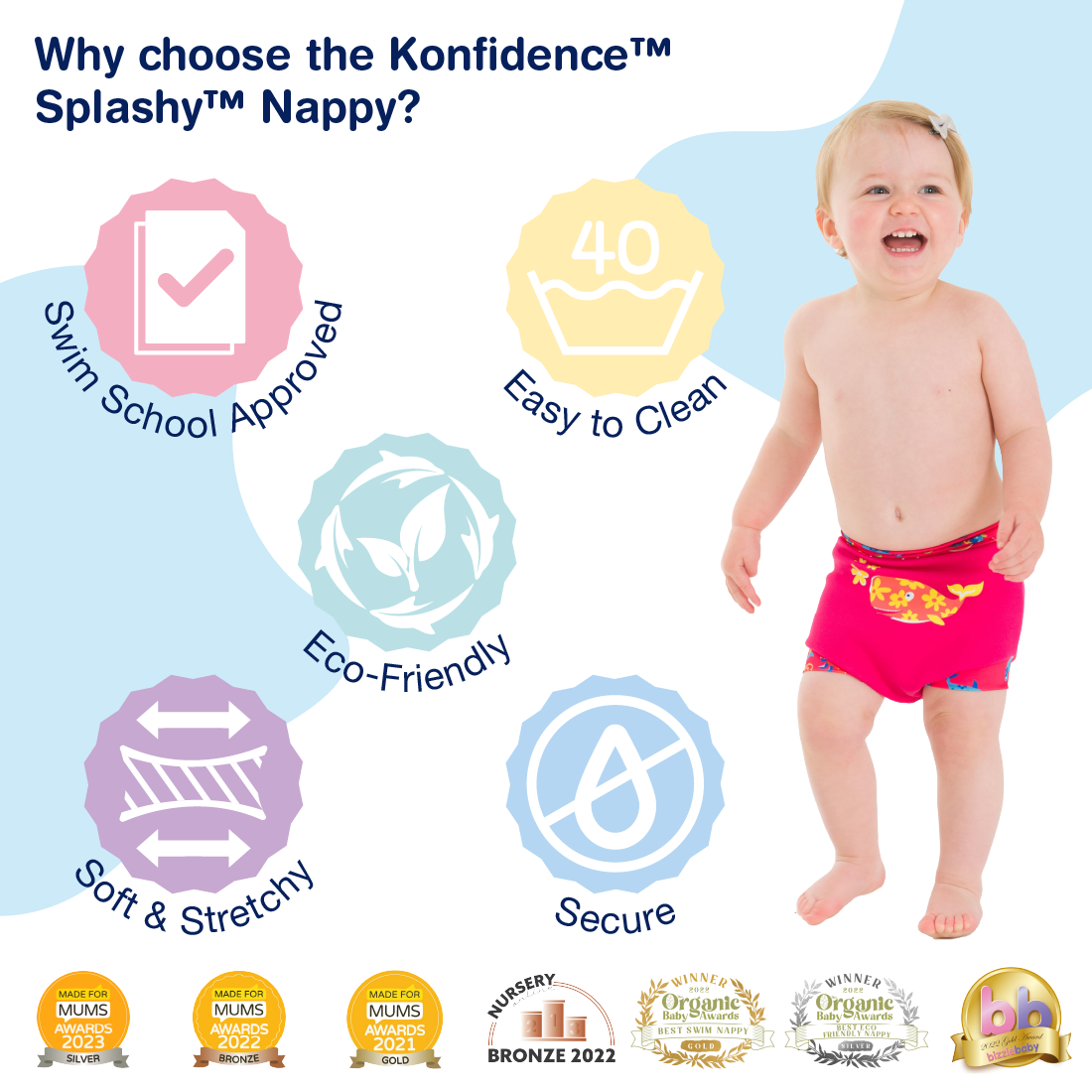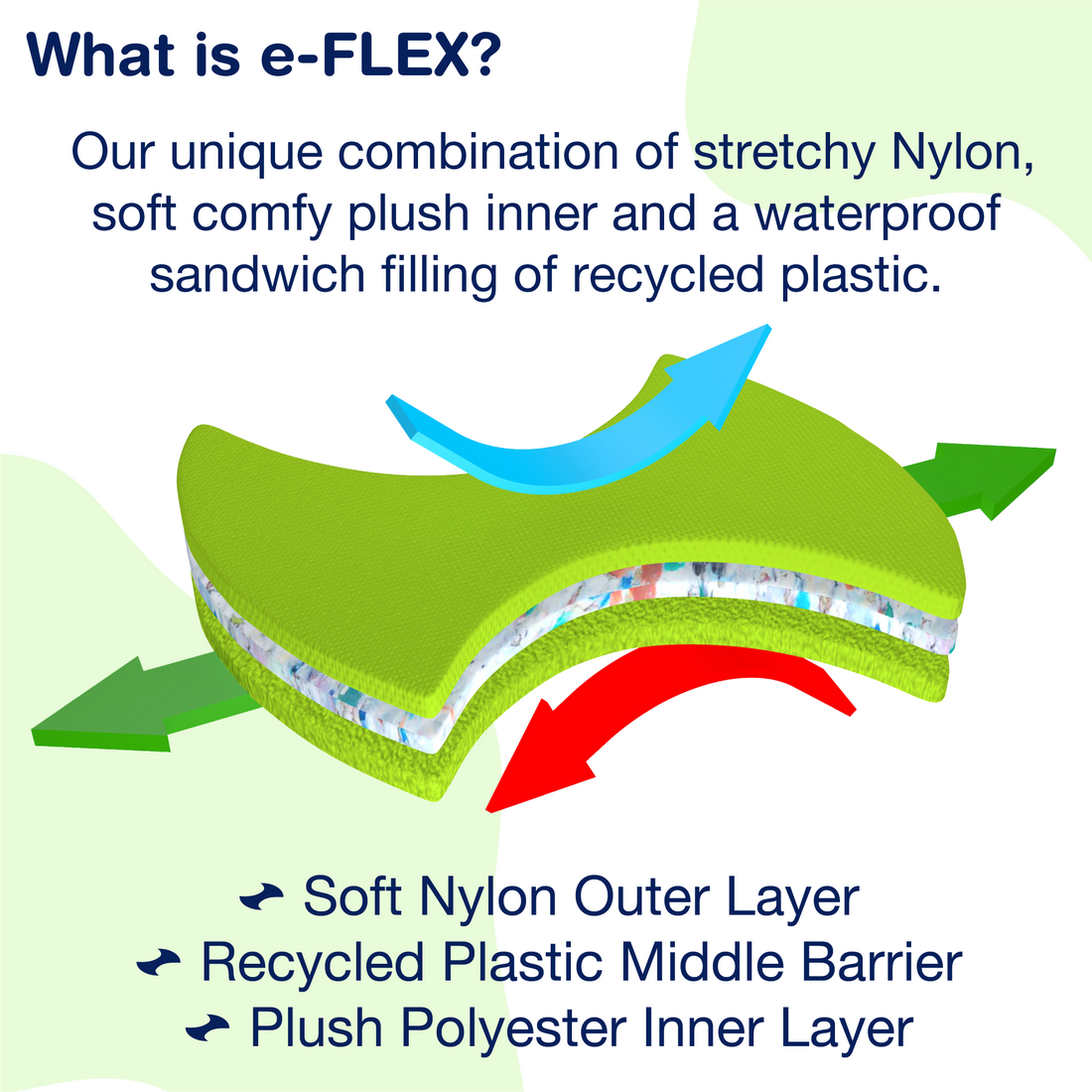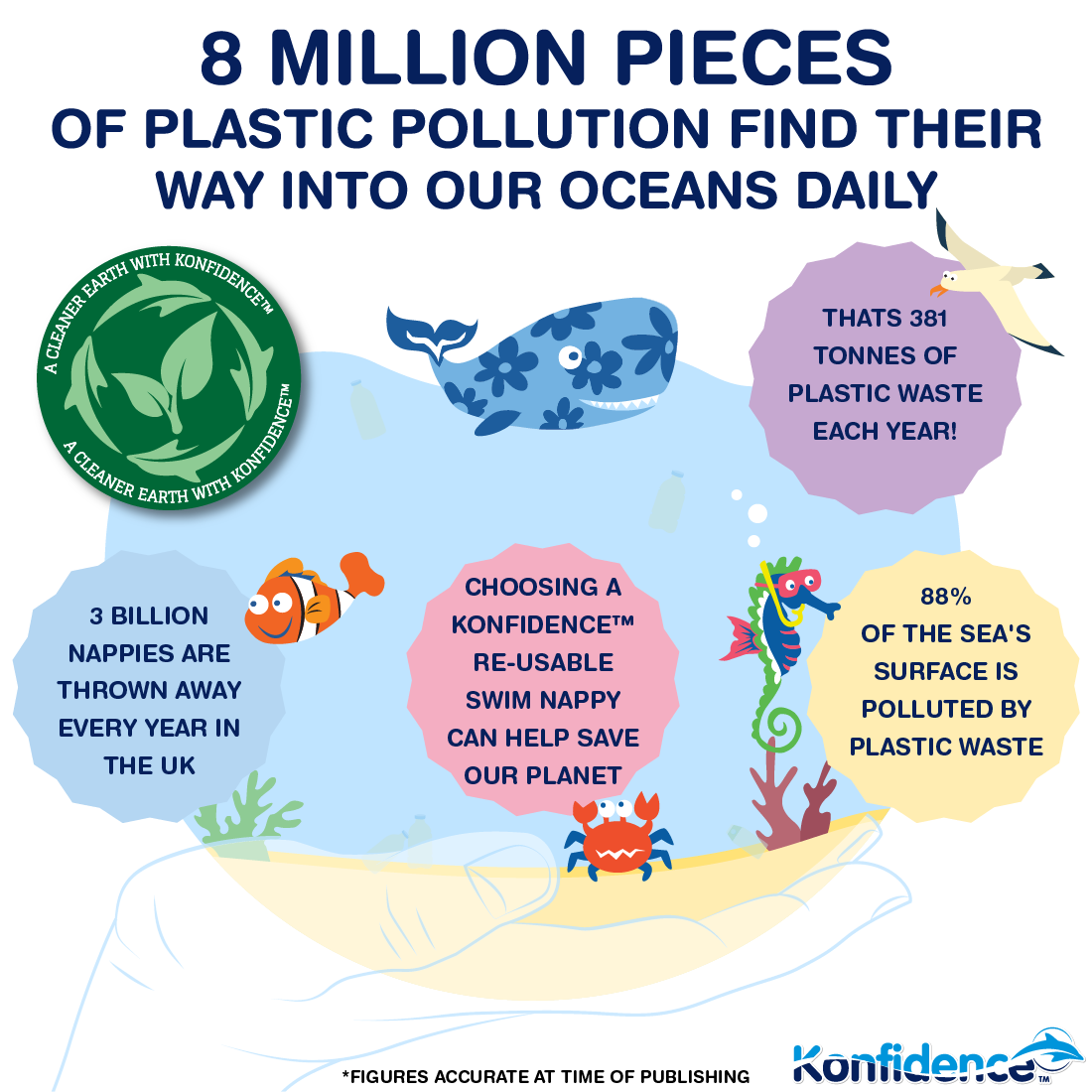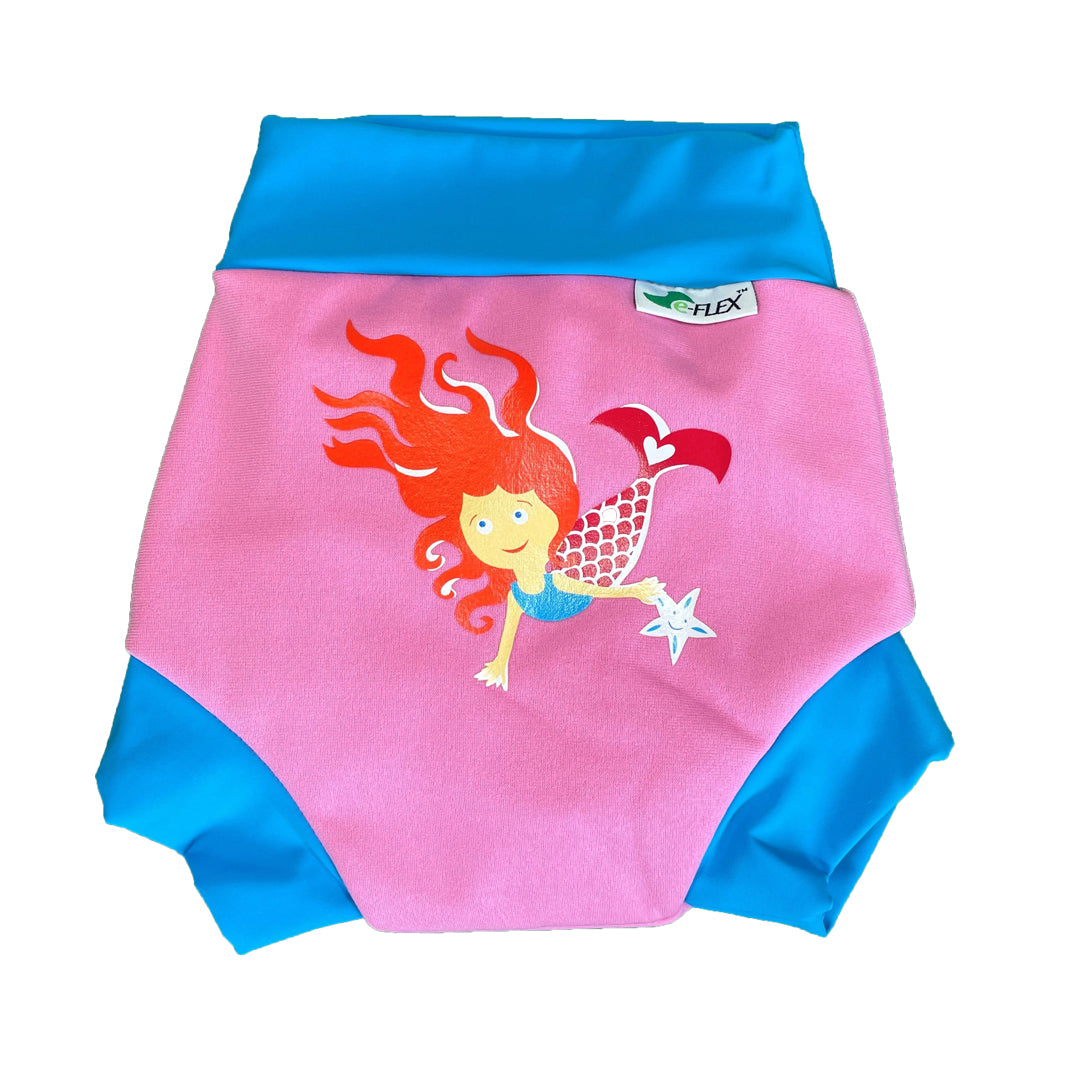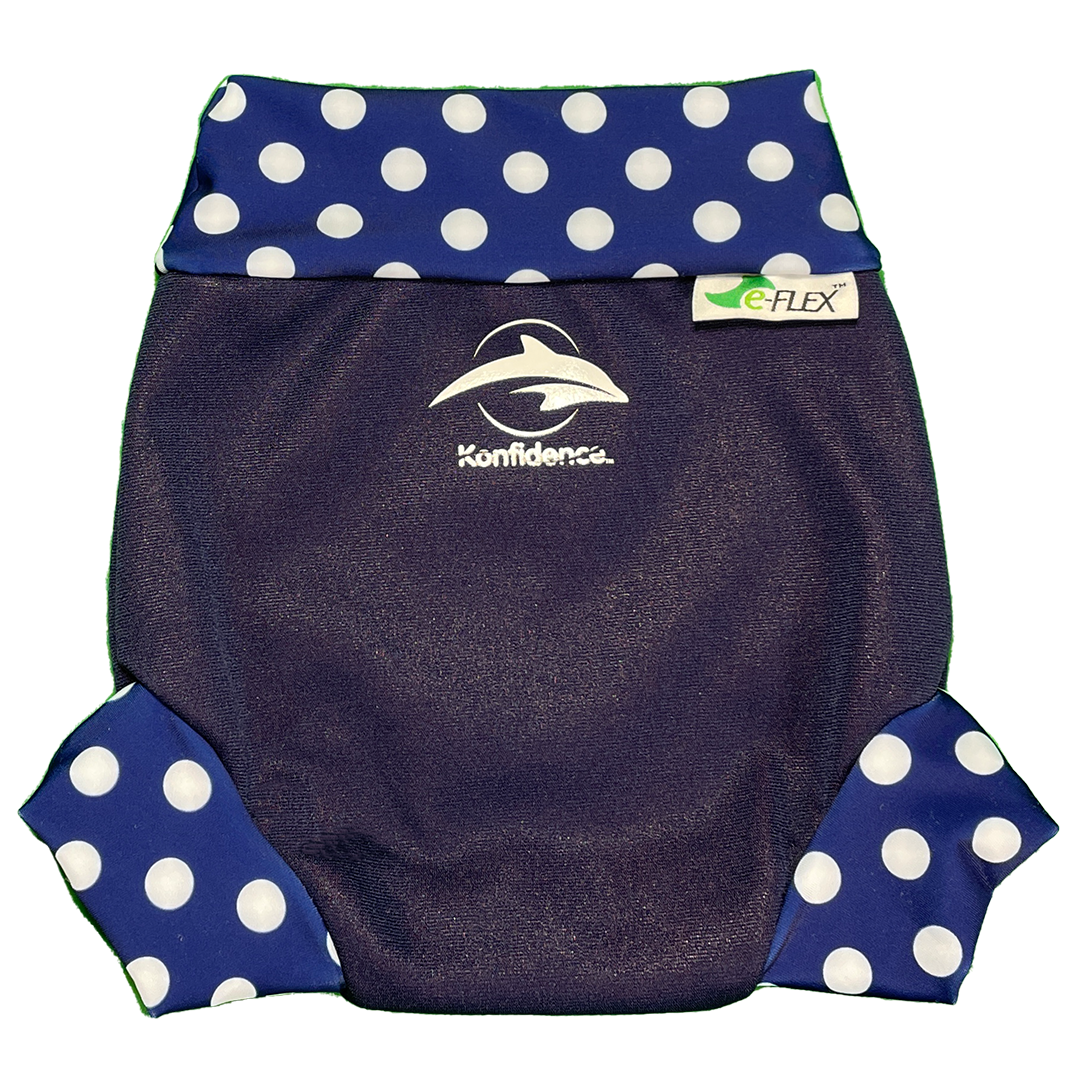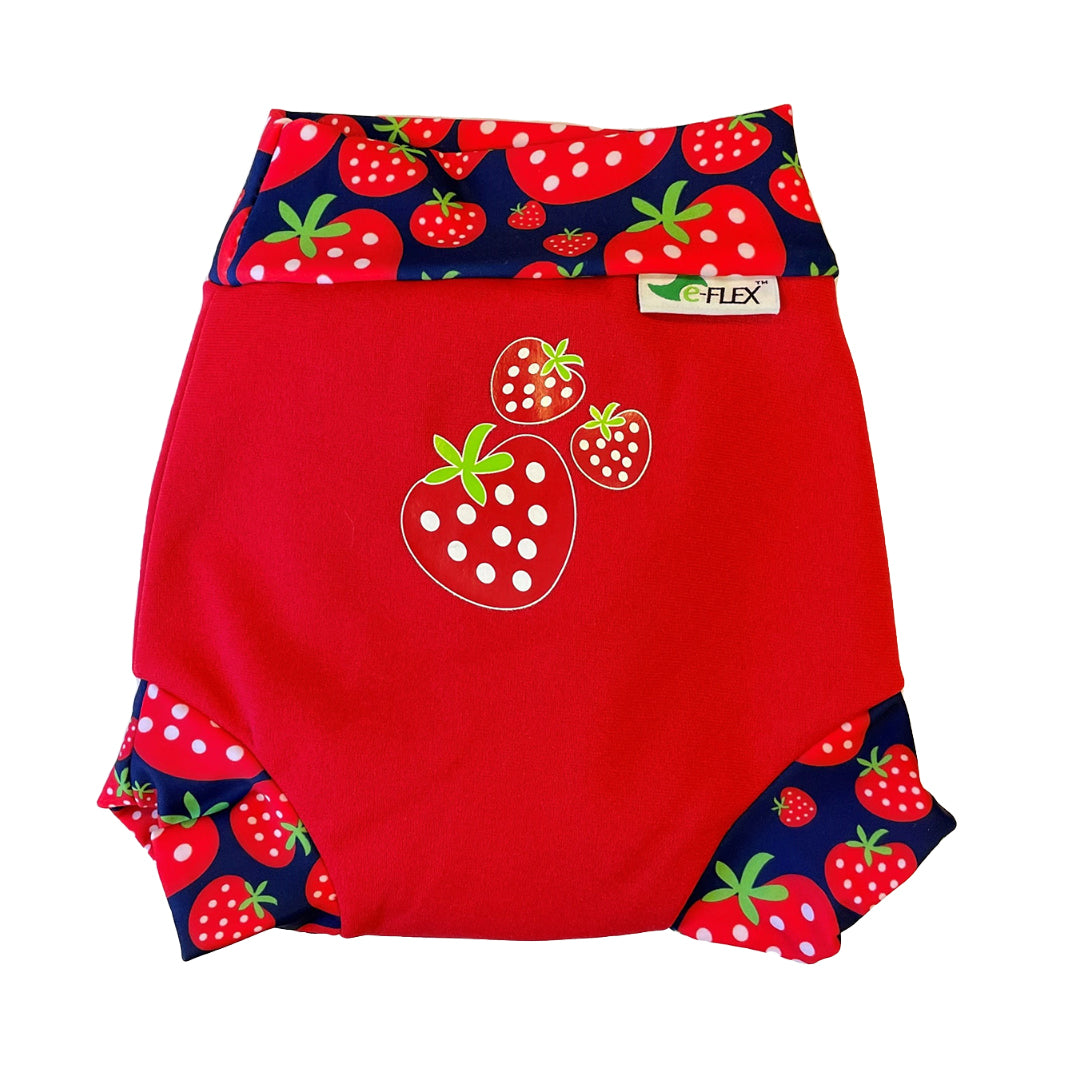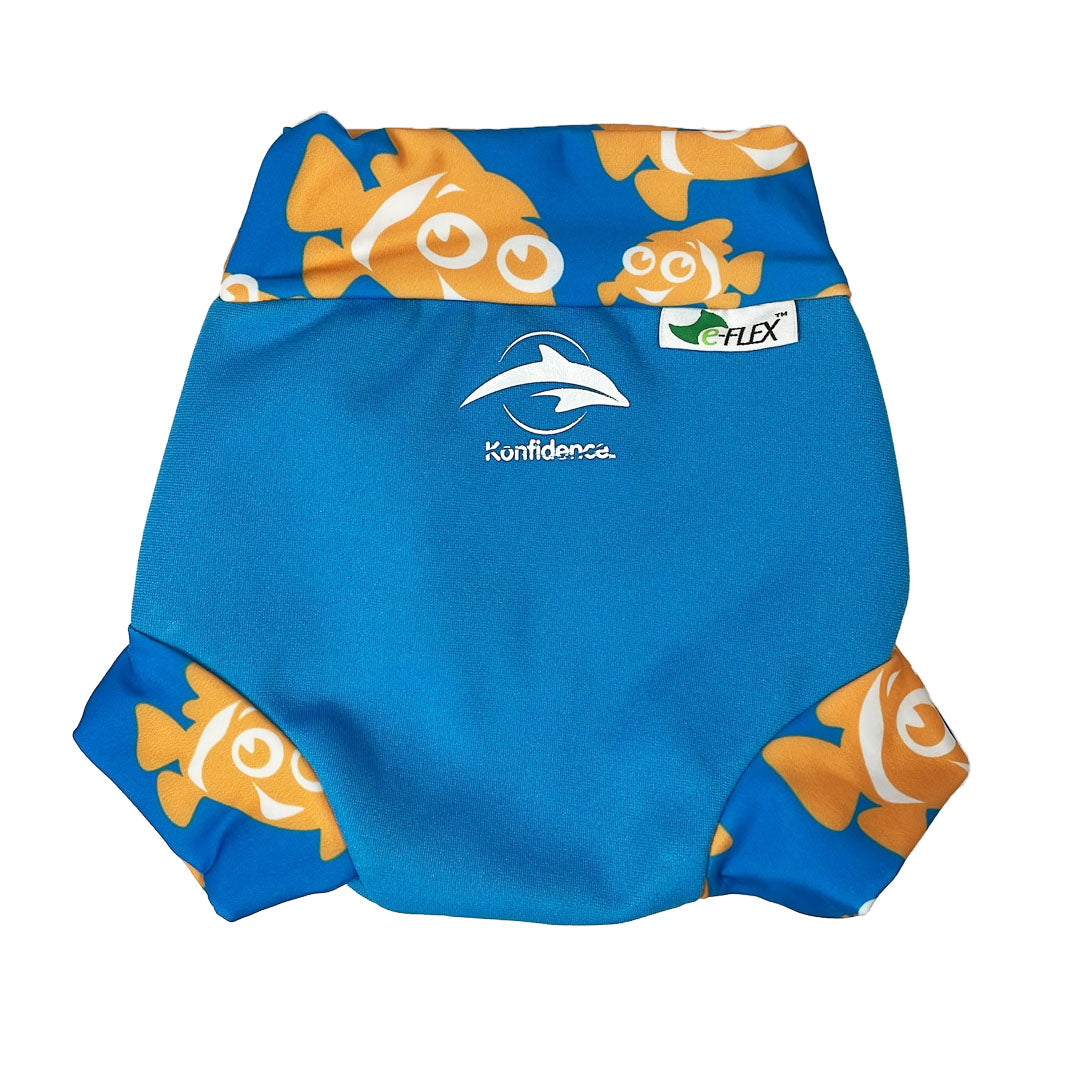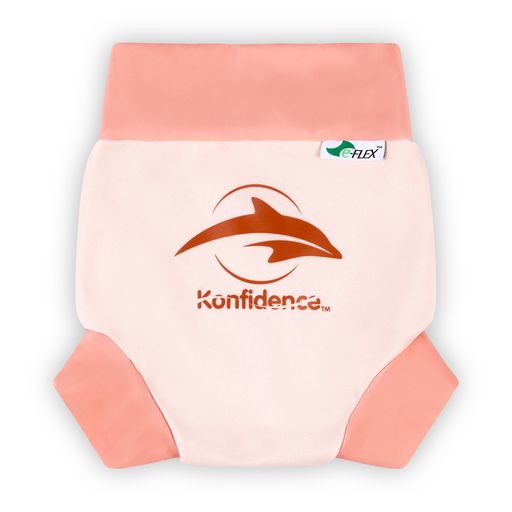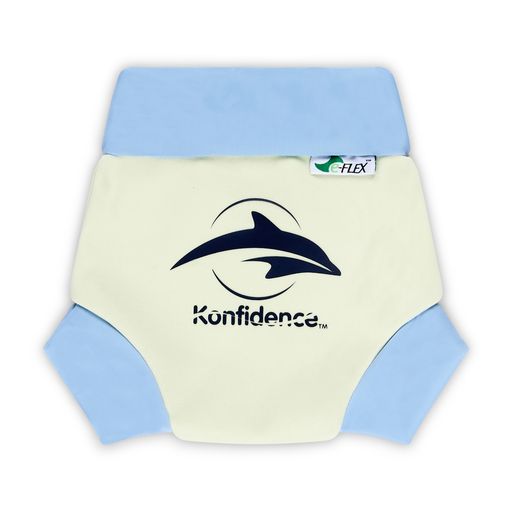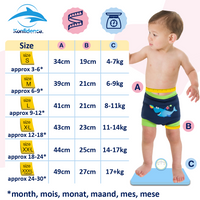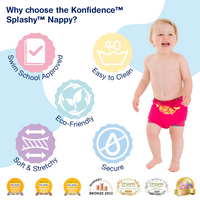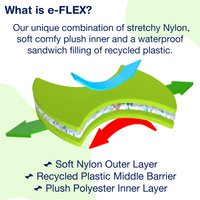 The Splashy™ Nappy is an eco-friendly swim nappy cover made from our exclusive material e-FLEX™ which is made using recycled plastics. It has been developed to give parents the confidence to take their babies swimming knowing that no "little accidents" will ruin their swimming classes. Its leak free design can be worn with either a disposable or reusable swim nappy.
The Splashy™ Nappy™ Nappy is the only swim nappy made in partnership with Swimming Teachers Association and is fully approved as part of the double layer system required by swimming pools. Simply add one of our Splashy AquaNappy's to complete the double layer system. 
What is e-FLEX™?:
e-FLEX™ is a Konfidence exclusive material with all the good bits of neoprene but softer, stretchier and made from recycled plastic with a soft plush inner lining.
Why chose the Splashy Nappy?: The splashy nappy is our most comfortable swim nappy cover ever. Its plush lining make it easy to clean and soft on the bottom. No added chemicals just lovely soft lycra and a great fit.
Also look out for our BRAND NEW, eco-friendly, matching Splashy™ Swimsuits. Click here to find out more.
Key Features:
Eco- Friendly made using recycled plastic.

Made with our exclusive

e

-FLEX™ material
Lots of fantastic designs.
Soft Lycra cuffs

Approved as part of the double layer system required by swimming pools
Easy to clean 
Konfidence is a brand with over 20 years of experience in the children's buoyancy and swimming industry.
We are well known for our high quality products and innovative designs, but most of all for customer service.
Konfidence is leading the way and making huge strides in using as much recycled materials in our products as possible because we care about the enviroment.
We work closely with fantastic companies and charities like the Swimming Teachers Association and RNLI as we believe water safety and learning to swim are Life Skills
Konfidence uses a range of couriers and delivery companies to provide the best service we can for our customers.
For more information click below: