Splashy™ Roll and Go Baby Changing Mat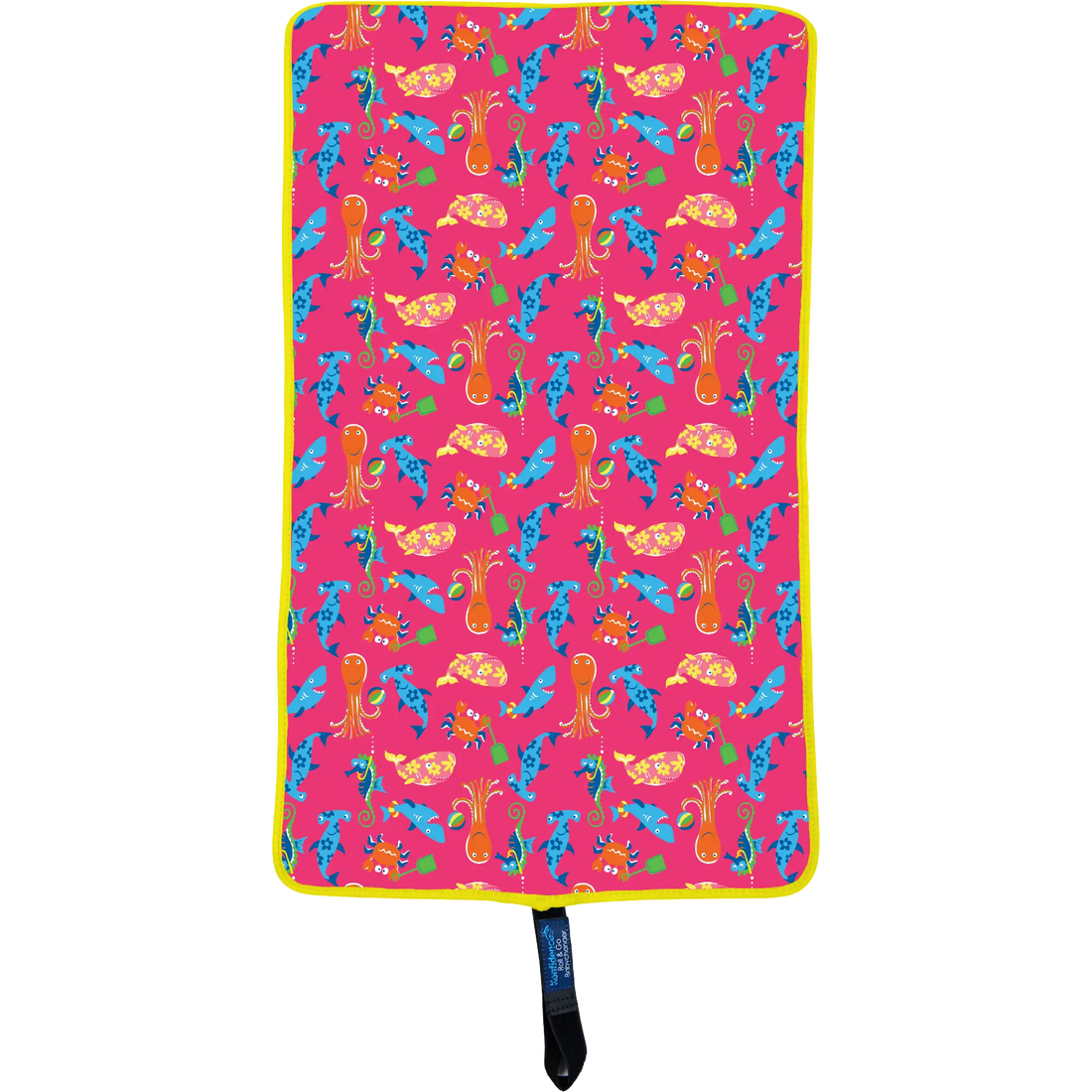 Splashy™ Roll and Go Baby Changing Mat
AWARD WINNING NEW DESIGNS FOR 2021! PINK AND NAVY SEA FRIENDS!
Konfidence Baby Changer is a perfect way of staying within the new Covid rules as set by your baby swimming lesson provider. Swim schools are now asking parents and carers to bring their own baby changing mats, and to make this easy our award-winning Roll & Go Neoprene Baby Swimming Changing Mats are the perfect choice. 
Made from soft cushioned neoprene, which is a naturally antibacterial material, with a non-slip rubber back and finished with a close knit soft warm top side, the Konfidence Baby Changer provides a comfortable and secure baby changing mat that's hygienically clean for your little one. Easy to carry, and use in the changing rooms and by poolside, many parents have found it so useful they have gone on to use this changing mat anywhere, out and about. 
Lightweight and portable "roll and go" design for complete ease of use in every circumstance, with a practical extra large area (41.5x70cm) and 3mm thick, it can easily replace any other changing mat you have! Use this practical, portable changing mat anywhere. No more cold plastic mats on your baby's back.
Chlorine resistant, easy to clean (full washing instructions are provided. After use wipe down the clean water. May be machine washed on a cool gentle cycle. Do not use fabric conditioner, hang to dry out of direct sunlight and away from direct heats. Do not tumble dry or iron. )
The Konfidence Roll & Go Neoprene Baby Swimming Changing Mat is available in 6 different colours, all of which coordinate with the rest of our baby swimwear range, which includes the Babywarma baby wetsuit, the One Size Swim Nappy and the NeoNappy swim nappy cover. Store all of this in our stylish Swimologists swim bag and you have a fun day out at the pool on your hands!
Konfidence is a brand with over 20 years of experience in the children's buoyancy and swimming industry.
We are well known for our high quality products and innovative designs, but most of all for customer service.
Konfidence is leading the way and making huge strides in using as much recycled materials in our products as possible because we care about the enviroment.
We work closely with fantastic companies and charities like the Swimming Teachers Association and RNLI as we believe water safety and learning to swim are Life Skills
Konfidence uses a range of couriers and delivery companies to provide the best service we can for our customers.
For more information click below: