Paddlers - Neoprene Pool Socks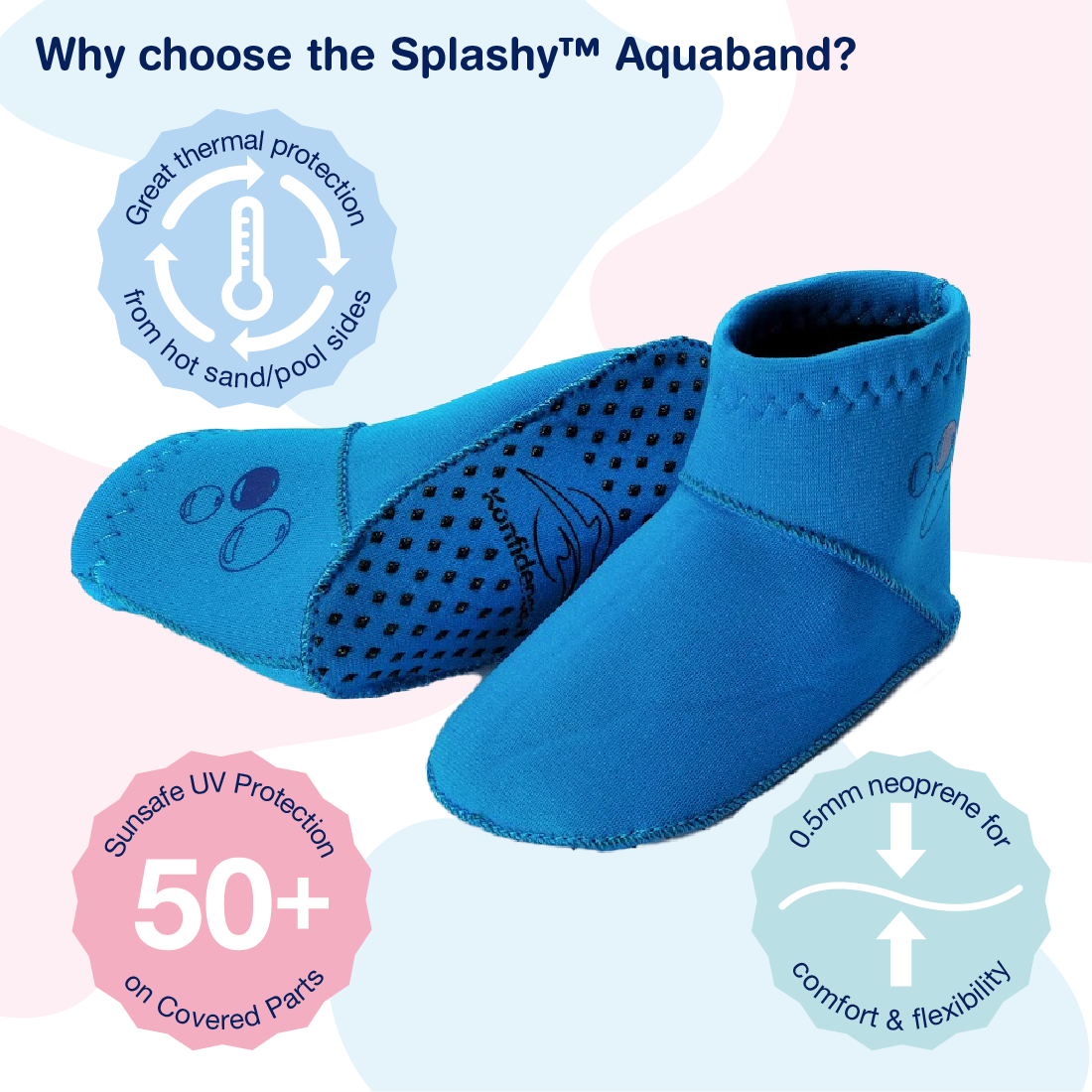 Paddlers - Neoprene Pool Socks
These lovely little neoprene socks have been developed from the feedback of our swim school partners and their customers. We were often asked to offer a solution to parents' concerns regarding babies' feet becoming cold during swimming lessons, toddlers slipping on slick poolside areas and protection from infection during baby and child swimming sessions. So with that the Konfidence Paddlers baby and toddler neoprene pool socks were born.

The Paddlers Neoprene Pool Socks are designed with comfort, warmth and protection in mind, using fine grade 0.5 mm thick neoprene, seamless glue and blind-stitch technology. The neoprene provides flexibility, ensuring that your little ones can enjoy unhindered movement in the water. Finished with silicone treaded grips on the sole, they are also easy to slip on and off – we know what it's like to remove tricky swimming gear from your little ones!
Plus, for those summer holidays outside of the UK where pool sides can be slightly warmer, the Paddlers offer great thermal protection for toasty poolside tiles!
Konfidence is a brand with over 20 years of experience in the children's buoyancy and swimming industry.
We are well known for our high quality products and innovative designs, but most of all for customer service.
Konfidence is leading the way and making huge strides in using as much recycled materials in our products as possible because we care about the enviroment.
We work closely with fantastic companies and charities like the Swimming Teachers Association and RNLI as we believe water safety and learning to swim are Life Skills
Konfidence uses a range of couriers and delivery companies to provide the best service we can for our customers.
For more information click below: